Hi Everyone!!,
I would love to say that I have been away for my health or other reason but simply put life got in the way!!!
I am happy though to finally get down to business and present some amazing designer jewelry ensembles and pieces from some of my amazingly talented clients!
Cherie Smith of
Glitterbug Originals
is a woman with posh elegance and style and can add a little bling and color to any wardrobe! Her distinct designs really and truly set off the beads that she chooses to work with- I for one think that when my beads find their way into her studio they are transformed from "plain beads" to works of art!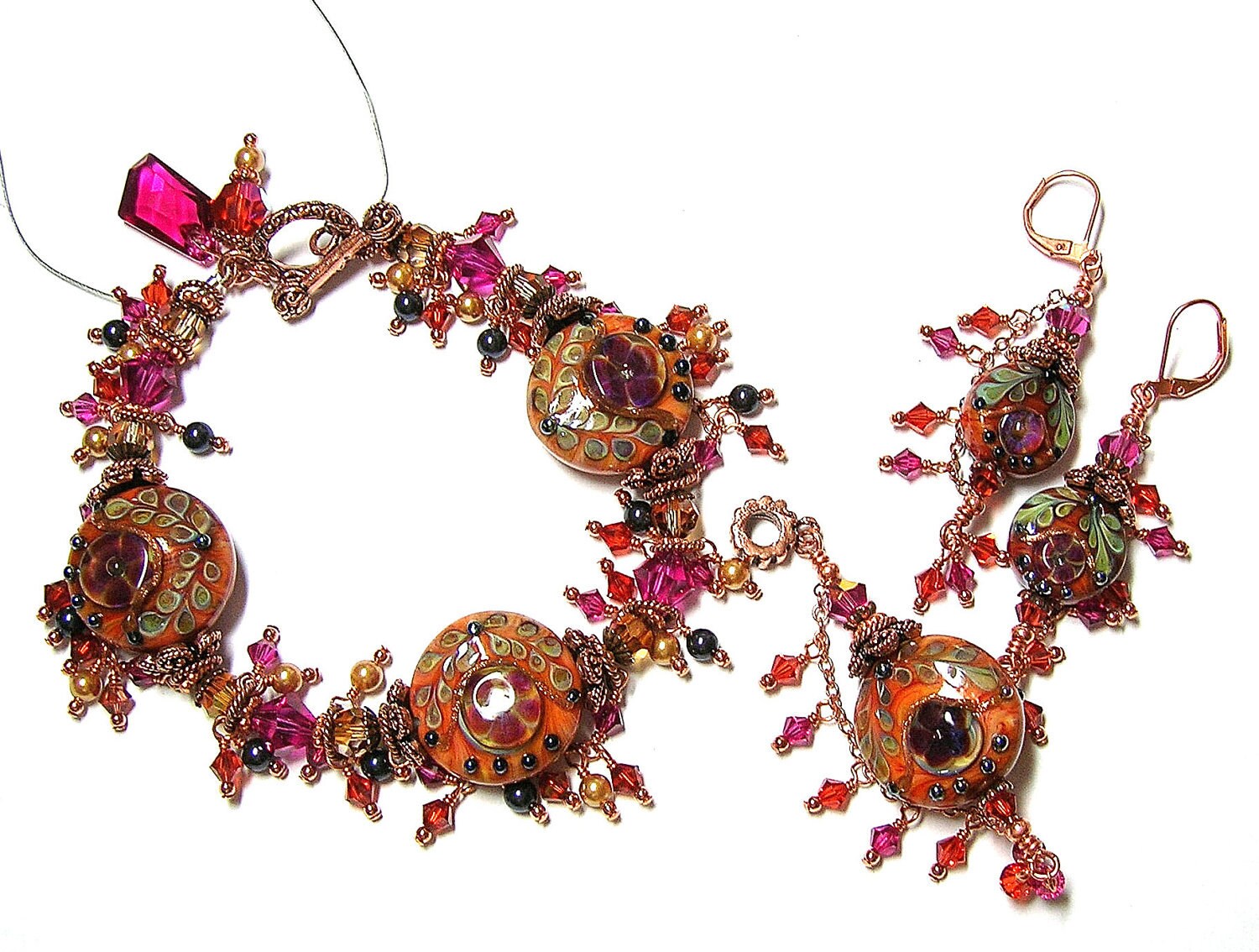 This ensemble that she created using my "Adam & Eve" lampwork beads is called
"Forbidden Fruit"
and is dripping with crystals and glass pearls and amazing chain accents- I am reminded of incense burning and crowded streets some where in Morocco or India! This set is in two of the seasons hottest colors Honeysuckle and Emberglow!! Trust me this will be a treasured set for that one lucky buyer!!!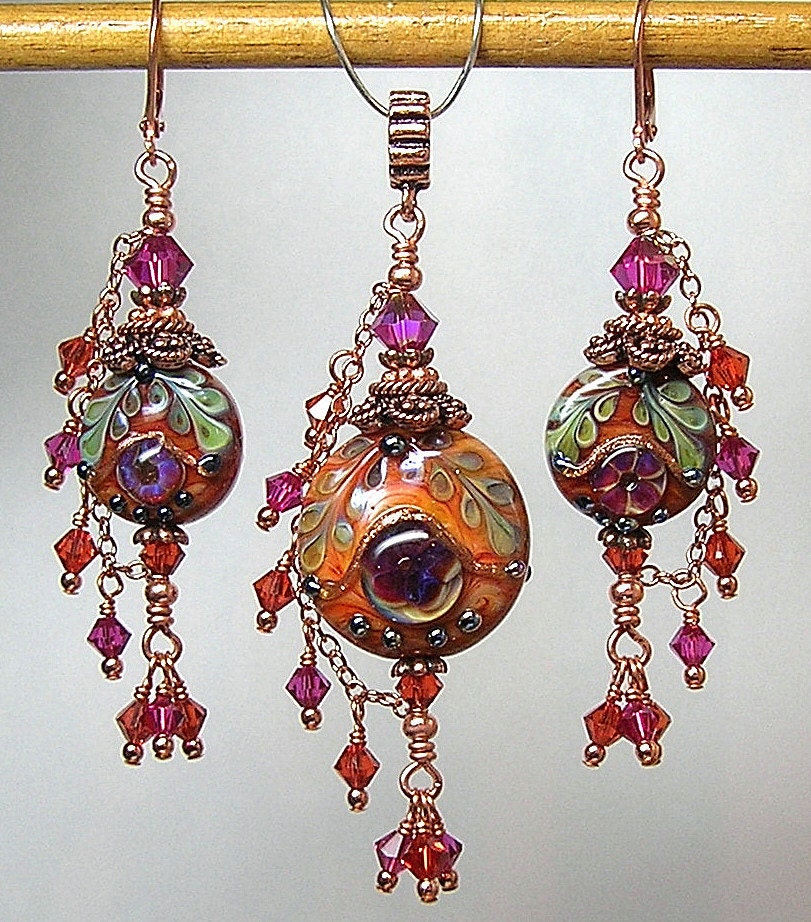 Kim Fisher of
Kim Fisher Designs
is an artist who adds a little vintage charm to each piece that she lovingly creates. I have always had a wonderful sense of nostalgia and present style when I see her pieces. I love the way she picks a set of my beads and creates "little stories" about them with her finished pieces and added touches!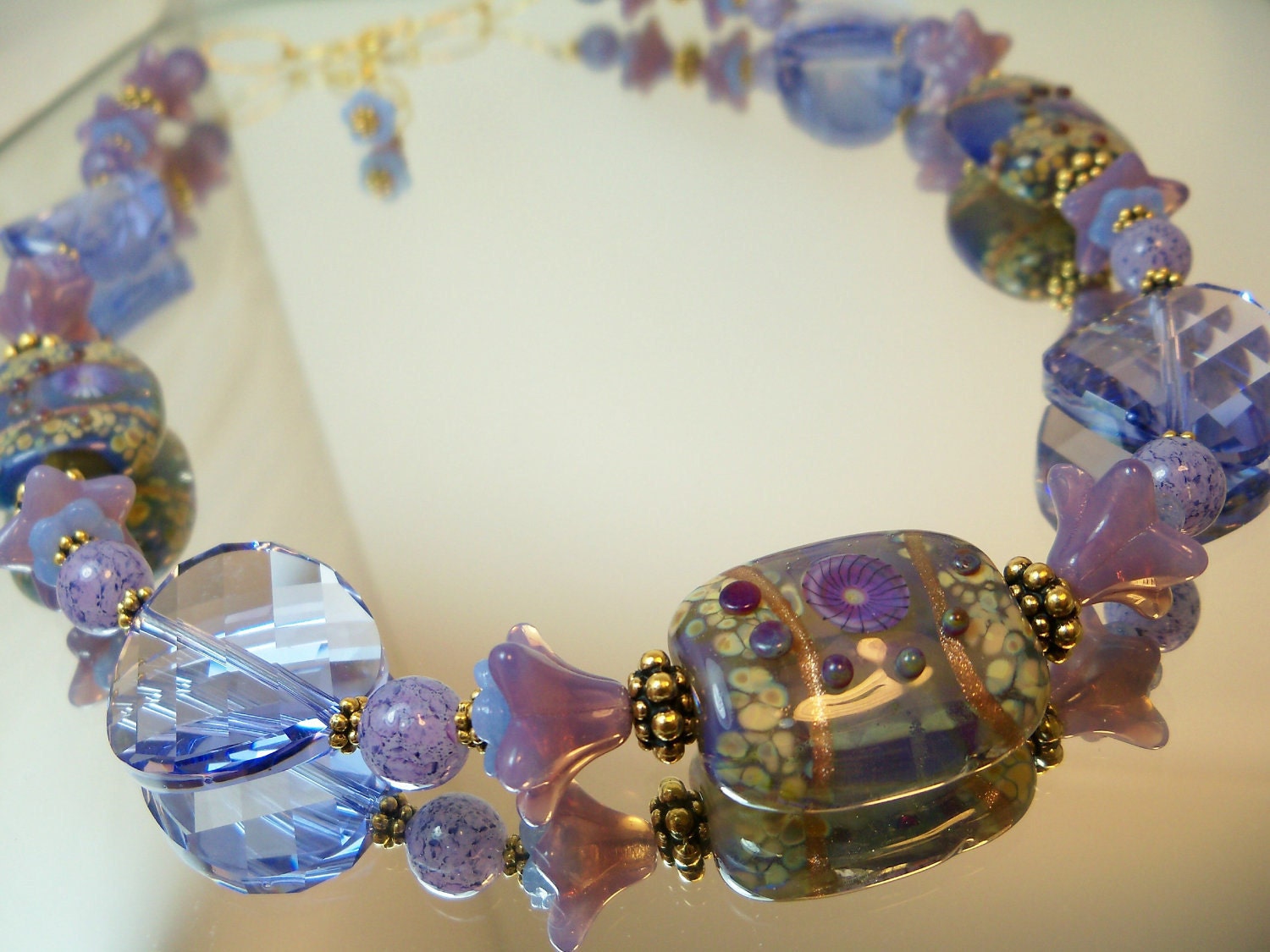 When I saw
"Lavender and Heather Necklace"
I thought of the gorgeous colors of lilac and lavender that used to grow on my grandparents property- I was taken back to time of innocence and the smell of a cool spring day just as the Virginia countryside is blooming in wildflowers! The wearer of this elegant piece will forever be reminded of sweet flowers and the sultry calming scent of a lavender bouquet! Her feel for this kind of design makes her work come alive with natural and organic beauty!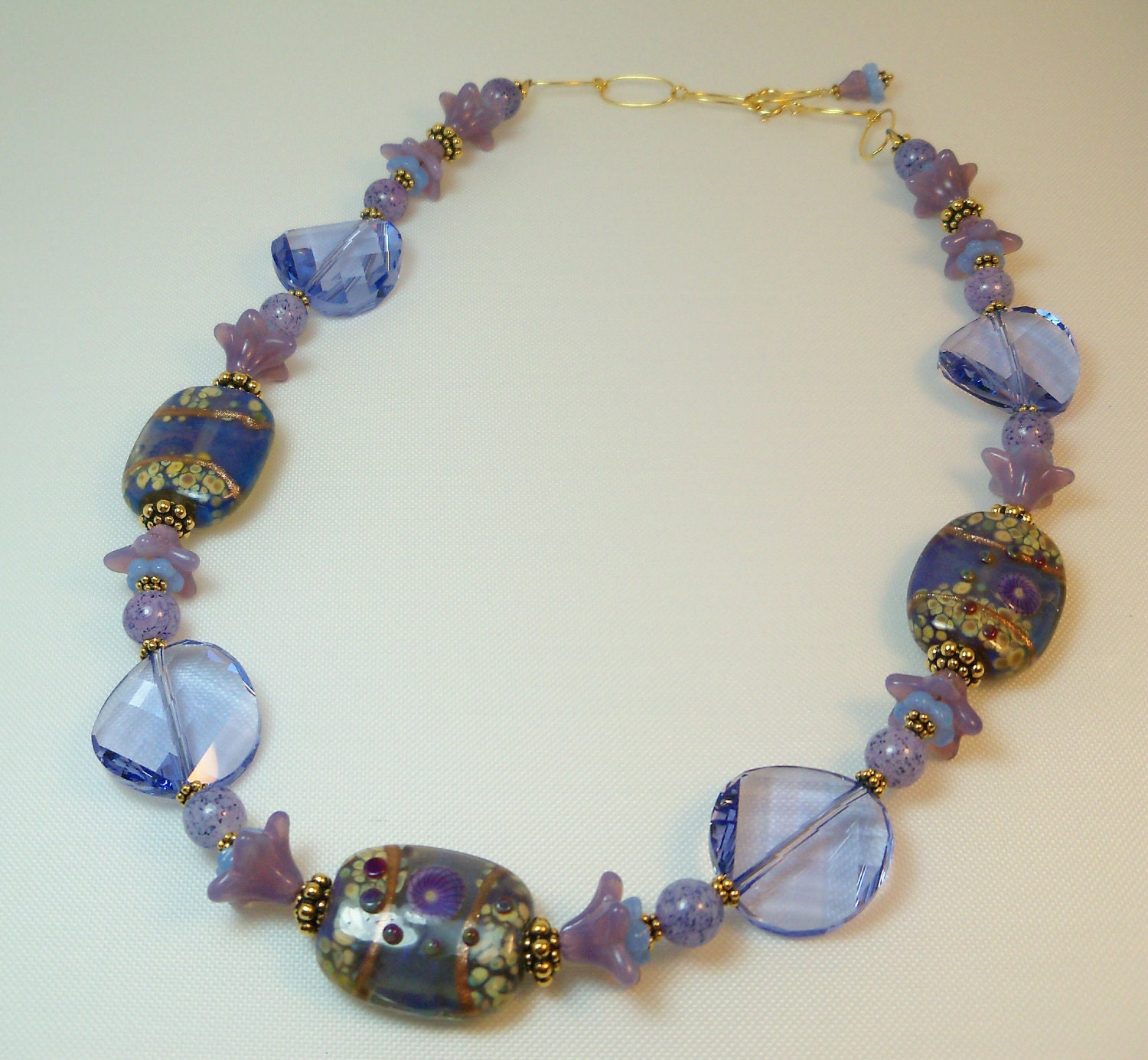 I have taken a handmade pledge this Holiday Season to purchase as many gifts as I can from talented artisans and crafters such as these fine women. The memories and treasures you can create when you give a gift that has come from the heart of the creator is one of the finest.
I will leave you with these words from a fellow artist-
When you buy from a local artist or a small business, you are not helping a CEO buy a third vacation home. You are helping a parent put food on the table, a little girl finally gets those dance lessons or helping a student pay for college. Our customers are our shareholders - and they are the ones we strive to make happy. Thank you for supporting artists and small businesses! - Karen Klomparens Glass Bead Artist